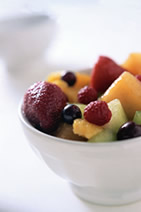 Complementary Dermatology recognizes that most skin disorders are related to inflammation. However, rather than relying on oral or topical prescription anti-inflammatories alone, it stresses the utilization of nutraceuticals and anti-oxidants. This particular approach is three-pronged:
| | | |
| --- | --- | --- |
| | 1. | eat a diet rich in anti-inflammatory vitamins, minerals, herbs, amino acids and phytochemicals |
| | 2. | avoid pro-inflammatory foods such as sugars, fried foods and caffeine |
| | 3. | take appropriate supplements and/or apply topical anti-oxidants with well known anti-inflammatory properties |
To that end we have designed disease-specific supplement packages designed to achieve benefit with as few ingredients as possible. Taken together with individual recommendations for lifestyle modifications and avoidance of environmental pollutants, we are able to achieve sustained remission in otherwise chronic conditions with a minimal reliance on prescription medications.

*Anti-Aging Supplements Now Available
Many clinical studies show positive effects of "natural" supplements. However, not all nutritional supplements are created equal. Often, the ingredients and dosages of supplements differ from one brand to another.
We only deal with manufacturers that are USP and GMP certified. This means that the materials selected for inclusion in our supplements are of the highest purity, deliver the potency they say and have their manufacturing reviewed by independent third party inspections.
Acne Package
Rosacea Package
Introductory Anti-Aging Package
Anti-Glycation and Anti-Oxidant Package
Brain and Memory Package
"New Formula" Multi-Vitamin
Weight Loss Package
Please stop by or call the office at (973) 748-9474 for more details!