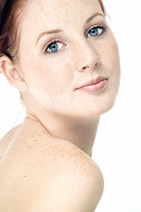 From treatment of skin conditions such as acne, rosacea, psoriasis, eczema, fungal infections and hair loss to removal of warts, moles, birthmarks, skin cancers and melanoma, our office provides a full range of general dermatological services so you can enjoy the healthy skin you deserve.
We specialize in acne peels and crystal-free microdermabrasion with epi-infusion to enhance our acne treatments. We also have successful treatment protocols for inducing and maintaining remission in rosacea.
These protocols involve various individualized combinations of supplements, traditional prescription agents, and topical anti-inflammatory agents, making long-lasting control of rosacea possible.
Patient education goes hand in hand with all of our treatments. We make sure that every patient gets the time necessary to understand what they have and why we recommend particular treatments for them. Our staff are all very knowledgeable about our field and information hand-outs are an integral part of our practice.

Treatment Philosophy
Dr. Rozanski believes that effective and satisfactory treatment depends on accurate and complete diagnosis. He therefore places great importance on taking an accurate history and performing a careful examination of the skin. Bacterial and fungal cultures, skin biopsies and blood tests are also recommended when appropriate, in order to achieve the highest diagnostic accuracy.
Treatment, then, is guided by the diagnosis. However, in general, we prefer topical treatments (which target the skin) to systemic therapies (which involve many other organs). We believe in therapeutic minimalism, believing that simplicity leads to better compliance. This means we pick the least number of agents and attempt when possible to have once a day application.